How do I love the house of Annick Goutal, just let me count the ways!

I first made my acquaintance with their fragrance Hadrien when traveling through Neiman Marcus in Chicago many years ago. It was one of those devastatingly hot Michigan Ave days where the pavement was literally sizzling underfoot and I was looking for something light and refreshing to spritz. A wonderful sales associate named Kent began to inquire as to what I was looking for. He smiled when I said that I was after something little sweet and a lot citrusy and it was at that point that my love affair with Goutal began. 

I'll never forget that moment and my husband still laughs when he tells the story. What a pushover I can be for a little bit of good attention! Kent led me over to the Annick Goutal  Counter and  grabbed the bottle of Hadrien splash (sadly, no longer available) spritzed  some on my wrist and with a flourish worthy of any  studied Southern man,  he dipped low and with a soft deep breath blew gently  where he'd  sprayed.

That was it…..My husband laughed so hard that he was almost in tears and of course I walked out with what was to be the beginning of a mighty addiction!...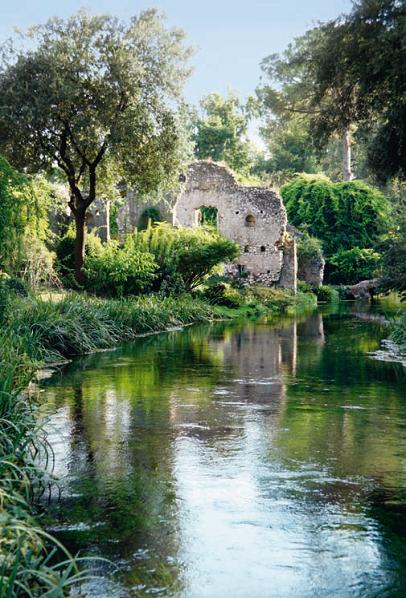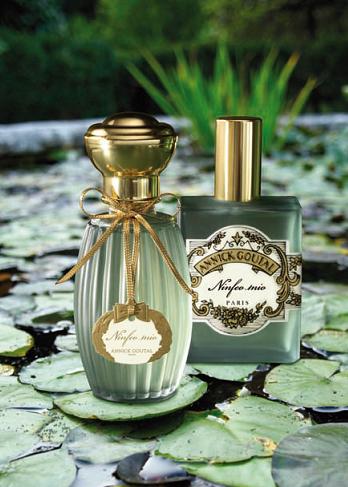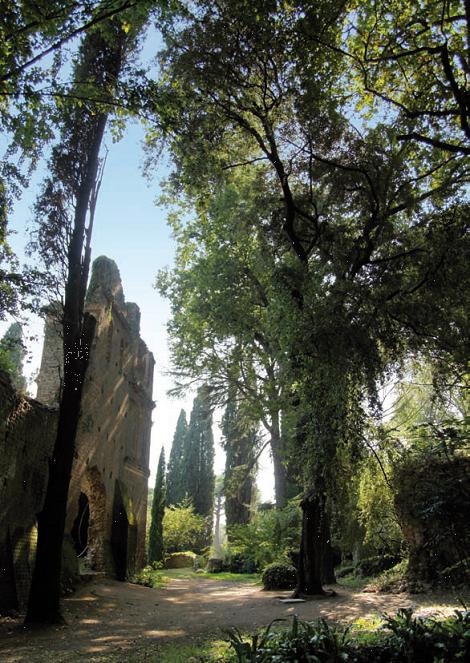 From that moment on I was never without Hadrien and because at the time Annick Goutal was still selling their fabulous fragrances to small independent specialty stores like mine I didn't have to be! I became a dealer and I fell headfirst under the spell of Gardenia Passion and Noel at Christmas time and Petite Cherie   when it was introduced the following spring. I have continued feeding my Goutal obsession throughout the years falling in love over and over again with the likes of Le Muguet and Mandragore and most recently the spicy, woody elixir that is Mandragore Pourpre.

I love everything about Annick Goutal perfumes. Their beautiful bottles that shimmer with subtlety only begin to give a hint of the fragrant secrets contained within. I love the contrast between the feminine bottle which are lightly shaded, gently ribbed and usually tied with a lovely bow and the square masculine bottles that reek of an old Bourbon Street apothecary in their dense dark hues. However, as beautiful as they all are none of them  have given me the same illicit thrill that I experienced upon that very first  encounter with Hadrien. Well, at least not until I opened the sample that I was gifted with of their latest fragrance, a delightful smelling beauty known as Ninfeo Mio. Created in their imaginations yet discovered in real time in  the beautiful  and protected medieval gardens of Ninfa, perfumers Camille  Goutal and Isabelle Doyen have created a fragrance that is authentic, ethereal and utterly luscious  .

Ninfeo Mio is a vey green scent and its very nature is cool and refreshing.  Resplendent with  citron and petit grain ,  It opens brightly  and teases with just a touch of lavender but very  quickly the fig emerges and turns Ninfeo Mio into an experience that's  incredibly sexy. I'm not sure why, but as the sun warmed my skin I noticed that the perfume became even more luscious as if it had needed the warmth of the day to fully ripen.  I became possessed by a sudden reckless desire to grab my husband and immediately fly to Rome so that we could lay naked together in that garden and experience the ancient breezes and memories of that place.  I love a fragrance that can bewitch me and I never want be without it.  The new bottles are shaded in the loveliest jewel tone of aquatic frosty blue green. I am looking for Botticelli's Venus to rise up from the waters holding them, they are that evocative to me and as beautiful as the fragrance contained within them is, Ninfeo Mio also carries with it an almost Bacchanalian template that provides just a delightful touch of inner madness.   I think that Ninfeo Mio is truly suited for both   sexes  so enjoy it on the next sun drenched day,  grab your  lover and a picnic and see if you don't feel  just a little bit inspired  too…..

Originally published  in The Perfume Magazine