Anyone that knows me at all knows also that I have an ultra rich fantasy life! My mother used to tease me and tell me that I should have become an actress and if I had an alter ego, it would have been the luscious and abundant "I speak two languages, body and English" Mae West. I'm partial to bodaciousness, outrageousness and sexiness and I love a perfume that speaks to all of those parts of my nature. The newest fragrance from
"Juliette Has A Gun"
,
Citizen Queen
definitely does that for me and so much more!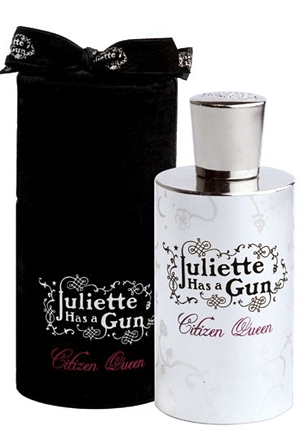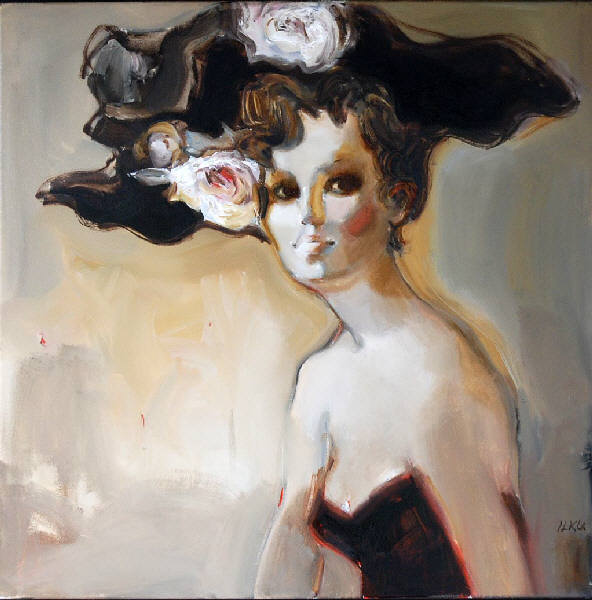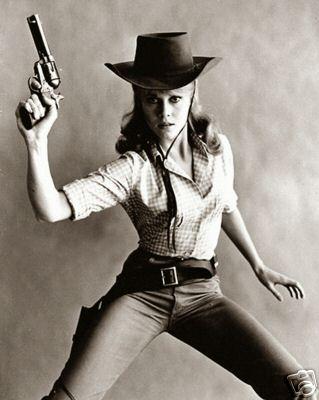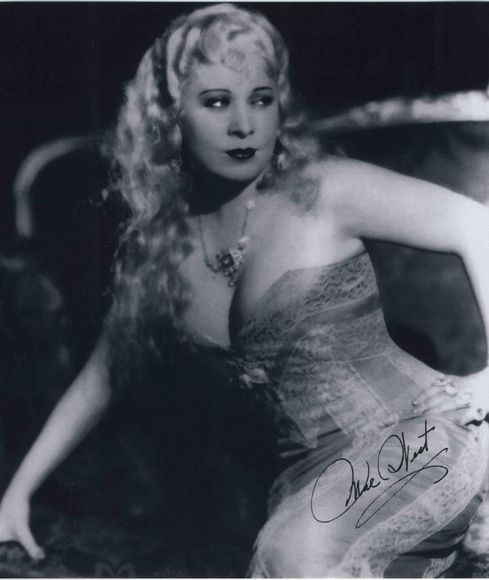 Citizen Queen
is a perfume that I recognize and immediately loved because it's a bit of a classic in that very naughty
Bal a Versailles
courtesan sort of way. I love a good chypre and this is one GREAT chypre with a very sophisticated composition that is fiercely glamorous, blending amber and patchouli, Bulgarian rose, leather and labdanum. There's a bit of violet that tries to be very lady like and a little Iris too, but make no mistake.
Citizen Queen
is a very rowdy and intimidating
"Take no Prisoners"
perfume. It's musky, powdery and sweet - a bit like having your dessert first, a concept that I'm quite partial too!

I've been experimenting with
Citizen Queen
and I've found that when men encounter it even in passing they stop and shake their heads in that darling sort of way that men do when they are a bit dazed and confused. You know what I mean , they begin to act like honeybees in the fall who suddenly find a wee bit of warmth and a very ripe apple. The first time that my husband smelled
Citizen Queen
he barely knew what hit him and that was way before he kissed me. Its luscious and simply beautiful composition just sweeps you up in the most fascinating way. With 160 of the worlds most precious ingredients involved it can't help but be seductive.

Retro yet very contemporary at the same time,
Citizen Queen
does Glam with a capital G like no other perfume that I've worn in awhile. I'd wear it to a business meeting where I wanted to disarm everyone that dared to come within my personal space yet completely charming it can be.

I love all of the "
Juliette Has a Gun
" perfumes;
Calamity J, Miss Charming
,
Lady Vengeance
and
Midnight Oud
but of them all I think that
Citizen Queen
may be my very favorite as it so closely mirrors my lusty fragrance personality. It makes me want to break out my long gloves and a very corseted evening dress, grab my darling husband and dance the night away.

How I'll be dancing is my own business but once again in the spirit of Miss Mae "Between two evils I always pick the one I never tried before" West, you know that I'll definitely be having fun.

Try it…you'll love it!

Originally published in The Perfume Magazine