I adore the Christmas season and for so many reasons it is so magical to me. There are always several constants like the annual reading of Clement C. Moore's "
The Night before Christmas"
, white truffles, lots of chocolate, roasted chestnuts, smoked salmon, New York City and gallons of bourbon milk punch and Champagne.  Of course my perfume of choice is 
Caron's
 lovely 
Nuit de Noel
, a fragrance that is completely saturated with the soul and scent of the holiday season. 

Every year Jim, Alex and I return home on Christmas Eve after spending the evening deep in the country with our oldest friends. We get home well past midnight and after Alex has gone back to his own house we light the bayberry candles for love and abundance, crack a bottle of Taittinger, wrap ourselves in each others arms, exchange our presents, hang the stockings and dance a bit while listening to our favorite carols.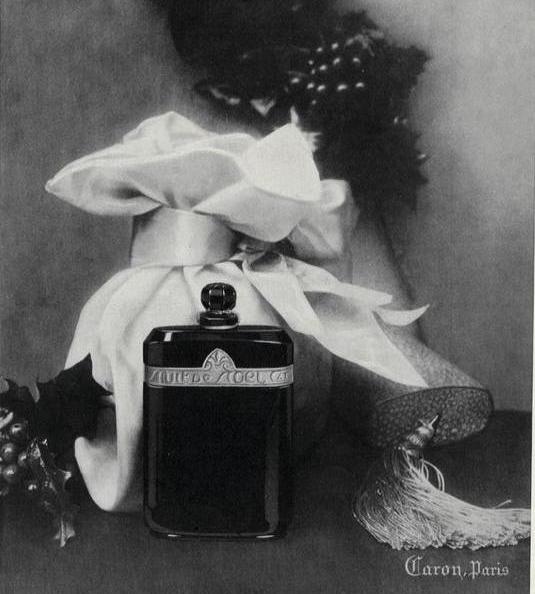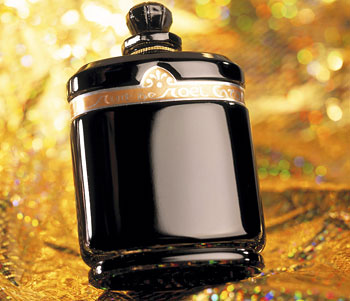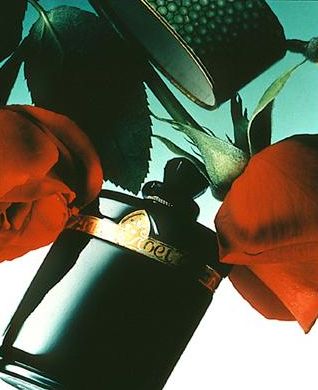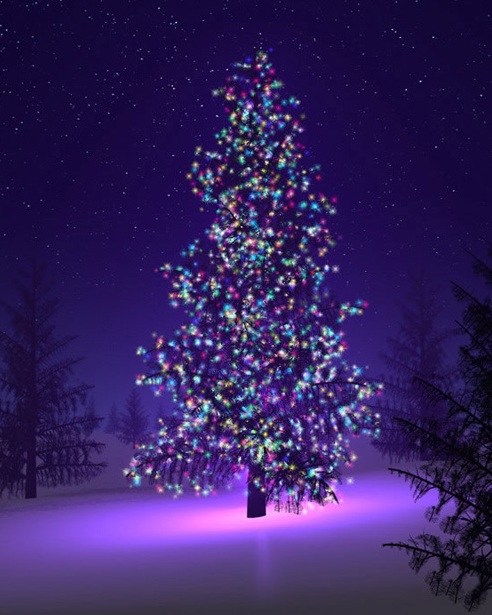 If you've never experienced 
Nuit de Noel
, trust me and try it right away (after all it is December!) because it is truly gorgeous, a voluptuous and elegant chypre perfume filled with rose, jasmine and ylang ylang and a delicious saxon moss that's as primitive and warm as the embers of a smoldering Yule log on Solstice eve. Ernest Daltroff created it for his lover who was completely enchanted by the sounds and scents of Christmas.  

Nuit de Noel is the fragrance that I've tucked into my engraved medieval pomander, a beautiful necklace of sterling replete with a heavy chain that I've filled with cinnamon and cloves and sugared rose petals that I've scented with a bit of perfume soaked leather and love to wear hanging low between my breasts. This pomander is one of my favorite pieces of jewelry art and when I'm not wearing it, you'll find it hanging in its place of honor on my Christmas tree. 

Because Christmas comes but once a year I keep my bottle of Nuit de Noel tucked away for the rest of the time in my embroidered Christmas stocking. 

But the most magical moment always comes on the drive home from the country. Nestled at the bottom of the River Road in a small town called Hunting Valley there sits a beautiful old fir tree that is practically a hundred years old. We love to visit her early Christmas morning after midnight when the world is silent except for the beautiful carols ever present on the radio. 

This tree is magnificent, at least 75 feet tall and covered from head to toe with beautiful colored lights. 

I only wear it from Thanksgiving until New Years Day because I love to keep it special and putting it away isn't the end of my Christmas dreams, only the beginning.  But I hope that you'll remember that Christmas Eve is a great time to be making wishes and I hope that this is the year that all of yours will come true whether they be truly simple or ever so bold. 

You already know that I wish you all gallons of the perfumes you love, all of the truffles (chocolate or otherwise!) that you'd care to eat and all of the passion that you can possibly stand. Last but not least   may there finally be peace on earth, abundance for all and true and lasting goodwill for everyone.

Sending you all of my love and lots of fabulous scents during this most magical of seasons. Please know that in this season of blessings that I count all of you among my biggest. 

Thank you always for your readership, love and support. 
Originally published in Perfume Magazine